Steven Beasley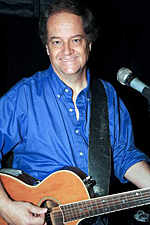 Steven Beasley hails from Nashville, but polished his musician's chops and began songwriting in earnest in Houston, where he became a sought-after band member and studio player.
Relocating to the Los Angeles area, Steven added recording studio owner, producer and engineer to his resume, while continuing to write ever more polished, hook-laden and fun songs. A constant in Steven's songs are great guitar riffs: your band or session musicians will love them.
Steven's material plays with popular culture and comes out smiling. Listen for covert (and sometimes overt) washes of the Beach Boys and Eagles in some of his songs.
Steven Beasley's Select Catalog:
All About You (Country)
Always This Way (Pop)
Another Honky Tonker (Country)
Christmas is Coming (Pop)
Cool Wind (Country)
Dog on a Chain (Rock, Country)
I Die a Thousand Times (Rock, Country)
I'm Losin' Susan (Country)
Just a Little on the Crazy Side (Country)
My Secret Heart (Pop, Country)
Slip a Number in My Coffin (Country)
Straight Away Love (Country)
Train Going Nowhere (Pop, Country)
Warm Water (Pop, Country)
Welcome to the House of Pain (Pop)
---
Rusty Reid Holster
Rusty Reid grew up in Midland, Texas listening to fellow West Texans such as Buddy Holly and Roy Orbison. Then came the Beatles, the Eagles, Tom Petty and a New Wave of influences. Echoes of such sense and sensibilities can be heard in Rusty's music.
He has written hundreds of songs, honed in Houston, Los Angeles, Seattle, and during a stint as a staff writer for Peer-Southern Music in Nashville.
Rusty's songs and stories relate to the universal quest for balance in a precarious world. His songs cling to a positive and optimistic worldview even in the face of cynicism and disappointment.
Along with unique themes, Rusty strives to create all-original musical lines so simply logical and pretty that you think you've heard them before, but you haven't. Until now.
Rusty Reid Holster's Select Catalog:
All Gone to Hell (Country)
Eldorado (Pop, Country)
Home One More Time (Country)
Hot as a Pistol (Rock, Country)
Known You Twice (Pop, Country)
Louisiana (Country)
My Other Baby Will (Pop, Country)
My Troubles Have Just Begun (Pop, Country)
Oh Well (Rock)
Right Before Your Eyes (Pop, Country)
Rio Frio (Country)
The Story of Now (Rock, Pop, Country, Folk)

---
Jim Valley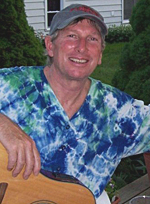 You may remember Jim Valley as "Harpo," the lead guitar player for Paul Revere and the Raiders during their heyday. Following his Raider days, Jim was signed to Dunhill Records as a solo artist. OK, that was a long time ago. Since then Jim's career took a turn into children's music. If you're an astute consumer of kid's music you may have come across one of his CDs, or perhaps even seen Jim perform at your child's school assembly.
Jim's still playing, singing and writing wonderful songs that not enough people have heard. His themes often center on universal love and abiding respect for nature. He has some great chlidren's songs that might fit just perfectly in your family-oriented project. But Jim has never been just a children's music purveyor. Here we offer up a selection of Jim's best children's songs, plus some tasty adult-oriented material, as well, that will impress in its originality, irrepressible optimism and wholesome spirit.
Jim Valley's songs are administered through our ASCAP affiliate, Rainbow Tiger Music.
Jim Valley's Select Catalog:
As I Walk (Children's)
Children of the Same World
Coming Home (Pop, Country)
Culturality (Children's)
Dance With Me Tonight (Pop, Country)
Father Eternity (Pop, Children's)
Feel Good (Pop, Country)
Friendship Train (Children's)
Go To The Moon (Children's)
I Wanna (Children's, Pop)
Moonglow (Pop, Country)
Natural Man (Pop, Country
Open Wide (Pop, Country)
Open Me Wide (Pop, Country)
Rolling Sea (Pop, Country)
Something Else (Pop, Country)
We Have a Dream (Pop, Children's)

---

Rio Paso Music Publishing (BMI) | Rainbow Tiger Music (ASCAP)
Box 496, Gig Harbor, WA 98335
253-265-8666
E-mail Us
---
Copyright © Rio Paso Music (BMI), All Rights Reserved.